Tom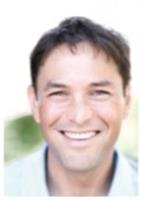 Tom has been training athletes for over 26 years. Specializing in endurance athletes of all levels and abilities, he enjoys training everyone, from first timers to professional athletes. Tom has a BS in Kinesiology and certifications in many things including Foundation Training and Spin. Tom is also a competitive Triathlete and is a 6 time Hawaiian Ironman Champion.
Tom instructs the following:
This is the perfect half-and-half blend of cardio and strength training! Get the cardio benefits of a 30-minute interval ride on the Keiser M3 Plus spin bike, followed by a half hour of core and upper-body strength training with the TRX Suspension Trainer! The class ends with a stretch cool-down using the TRX. This class is appropriate for all levels, as all exercises can be modified or progressed for more or less of a challenge, and every participant is encouraged to work at their own pace and ability level. Athletic shoes required.