Jody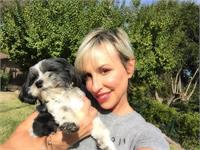 Jody began practicing Pilates training in the 1990's in Santa Fe, NM with Michelle Larsson, a master teacher who trained for years under the tutelage of Eve Gentry (a Pilates Elder). She came to Pilates due to years of dance injuries and over-use syndrome. Jody continued to study and train with privates until the time she began the process of earning her teaching certification through Turning Point studios in Walnut Creek. Jody has taught Pilates reformer/apparatus group classes and privates as well as mat work at various studios in the bay area over the past 12 yrs. She took a hiatus for three years to pursue her vocation in photography which she continues to practice. Jody's teaching style, while adhering to Joseph Pilates principals of centering, precision concentration, breathe, and flowing movement is innovative and playful. She enjoys experimenting with variations on the repertoire to keep it fresh for her students.
Jody instructs the following:
This class features advanced level exercise progressions on the reformer. Class speed may vary from moderate to faster paced at the instructor's discretion. Max capacity is 8 participants.


IMPORTANT: It is STRONGLY RECOMMENDED that clients have taken a minimum of 20 All Levels reformer classes or received instructor clearance prior to enrolling in an Intermediate/Advanced Pilates Reformer class. Clients with any physical limitations or injuries must be conscious of and comfortable with their own appropriate modifications.




This is our standard Pilates reformer class, which features the basic Pilates exercises plus their progressions, as well as intermediate exercises. This class flows at a moderate pace, and instructors may offer progressions or modifications on an individual basis, if needed. Max capacity is 8 participants.