Chinami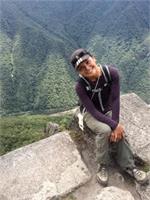 Chinami discovered Pilates when she was looking for a good stretching method, while working out with heavy weights at the gym. One of her Pilates instructors showed her how to stretch and strengthen her body without using weights. She had an old shoulder injury and lower back pain, made worse by having kids. Working with Pilates method helped her to rehabilitate from those injures.
This experience motivated her to study Pilates and she was certified as an instructor in 2009 by Body Art and Science International (BASI). Prior to this, she worked as a personal trainer and also holds a certification in nutrition. Chinami is an active and busy mother of two college students. For her, the enjoyment of Pilates is working with a variety of people and sharing the joy of living with a healthy body and mind.
Chinami instructs the following:
This class blends the best of cardio and strength training . It's a combination Reformer movements and jump board movements.The heart rate will elevate compared to a Reformer only class. Some core strengthening exercises on the mat can be added to the class as well.




This class features advanced level exercise progressions on the reformer. Class speed may vary from moderate to faster paced at the instructor's discretion. Max capacity is 8 participants.


IMPORTANT: It is STRONGLY RECOMMENDED that clients have taken a minimum of 20 All Levels reformer classes or received instructor clearance prior to enrolling in an Intermediate/Advanced Pilates Reformer class. Clients with any physical limitations or injuries must be conscious of and comfortable with their own appropriate modifications.




This is our standard Pilates reformer class, which features the basic Pilates exercises plus their progressions, as well as intermediate exercises. This class flows at a moderate pace, and instructors may offer progressions or modifications on an individual basis, if needed. Max capacity is 8 participants.