Sarah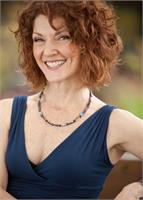 My movement history includes 20+years of dance training and performance, aerobics instruction and competition. The culmination has been study and certification through Turning Point Studio as a Pilates Instructor.
Pilates has produced strength and balance in my body like no other form of conditioning. With a passion for movement and a dose of creativity, it is my desire to impart that experience to others.
Areas of continued study include human anatomy and movement, Franklin Method, Body Rolling and release work and, most recently, Gyrotonic/Gyrokinesis.
Sarah instructs the following:
This is our standard Pilates reformer class, which features the basic Pilates exercises plus their progressions, as well as intermediate exercises. This class flows at a moderate pace, and instructors may offer progressions or modifications on an individual basis, if needed. Max capacity is 8 participants.




This class blends the best of cardio and strength training . It's a combination Reformer movements and jump board movements.The heart rate will elevate compared to a Reformer only class. Some core strengthening exercises on the mat can be added to the class as well.